Every once in a while, the first Sunday of Advent is one that the author has to get through without the delight of having opened another little window of her Advent calendar – simply because the first Advent Sunday falls into the month of November, still.
But there are other little joys of Advent, for instance lighting the first candle on the Advent wreath.
And for those who – like the author – have managed to NOT get a wreath in time, there are other warm lights that can be light. Very befitting for this season of tinkering and handicraft things and presents, the prototype merchandise item, a candle holder, of the virtual Altköniginnen team has arrived. A wonderful stand-in for the first candle on the Advent wreath:
Happy first Advent Sunday, everyone.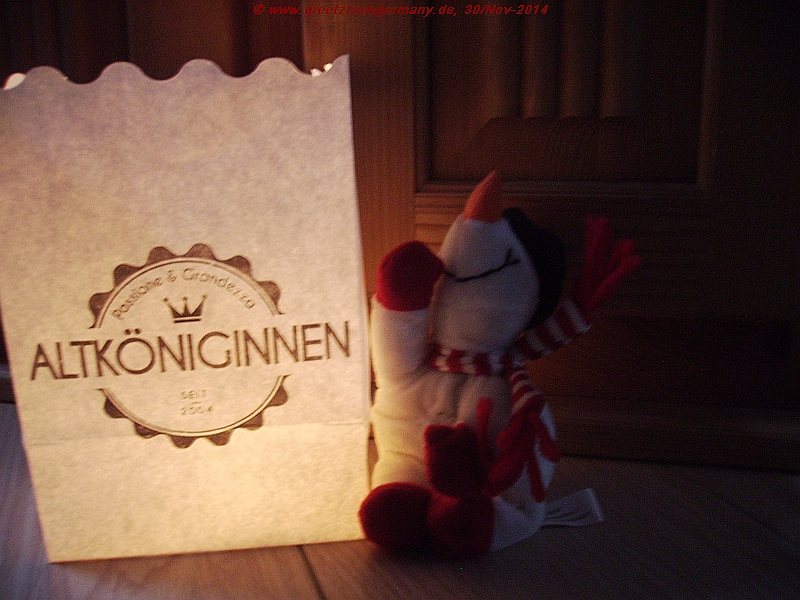 &copy Copyright 2014
bxa
, All rights Reserved. Written For:
bxa's Greetings from Germany