Do you know the word for "season's end" in Czech?
It's "Prague Mile".
And has been "Prague Mile" for 20 years now – although it looks like this celebration of the last (official) ride of the season should have a much longer tradition already: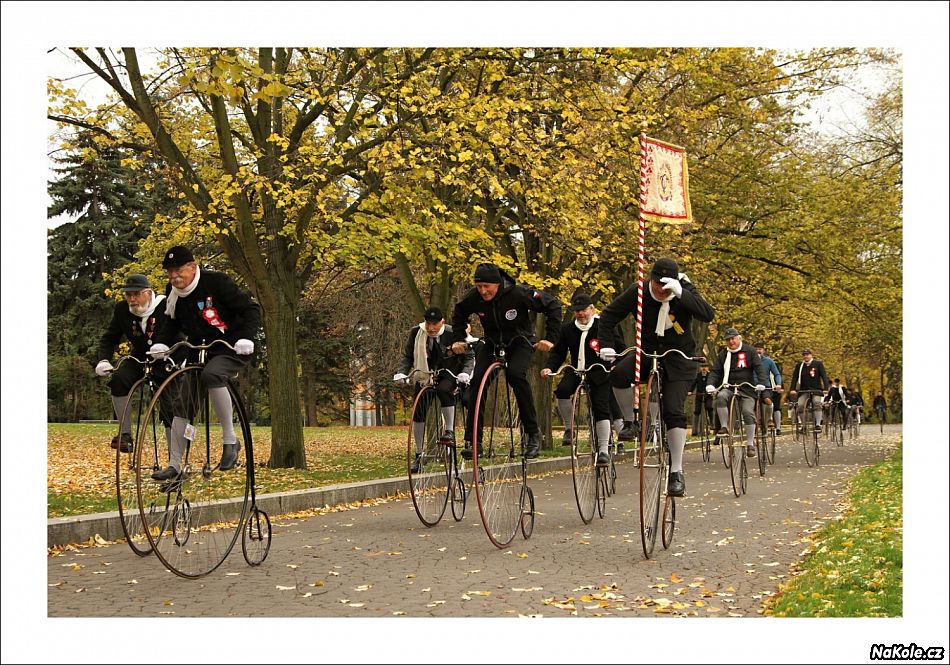 Since 1993, the Czech Velocipedist Club 1880 organizes this year-end event with 350 collectors of historic bicycles coming out even to the initial meeting and 1-mile race.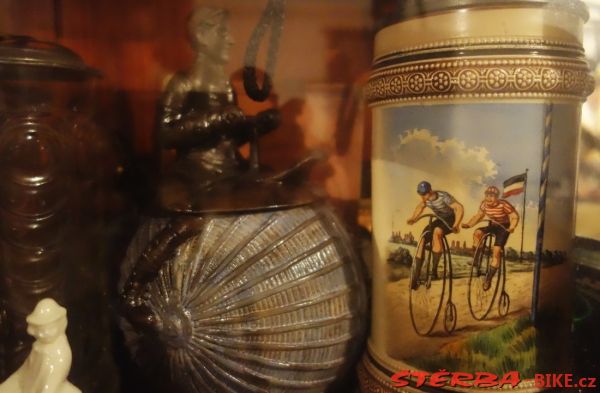 This year's event was a bit "under the weather", but nevertheless impressed with a stunning number of well-aged steel beauties…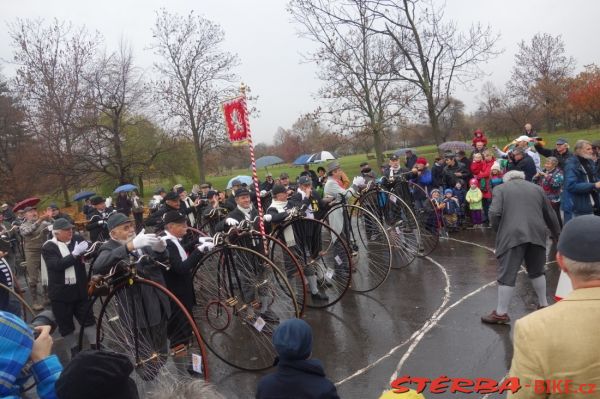 … and stylish contestants as well as spectators: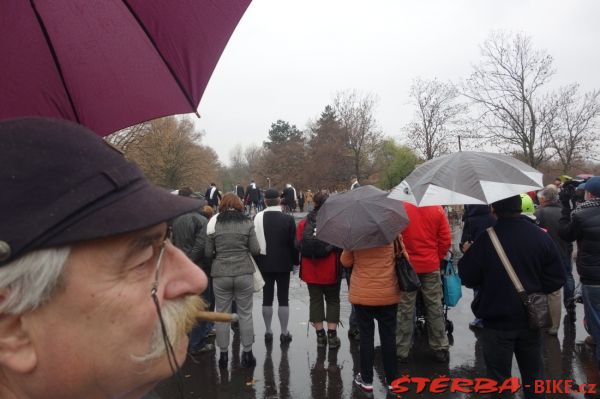 Some vintage bike rider showed up with the results of a bit of fall weather tuning.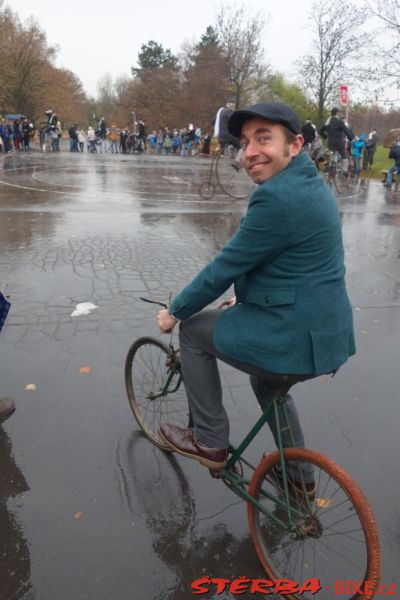 However, since pennyfarthings in general don't make for very good off-road riding though, it may be time to call this season quits, after all.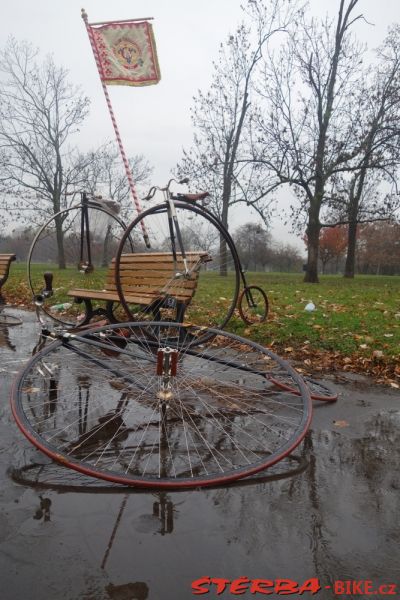 Pictures borrowed from NaKole.cz (in Czech) and STERBA-BIKE.cz, a site highly informative and entertaining for anyone who appreciates the looks and soul of vintage and historic bikes.
&copy Copyright 2013
bxa
, All rights Reserved. Written For:
bxa's Greetings from Germany