Today's Ride of Silence, when riders in 26 countries dress in white and ride, well, in silence in honor of all of our fellow cyclists who got killed on their bikes, on our roads … this ride reminds me of a very emotional day way back in June 1999, when I started off for the AIDS ride:
On that day, several hundred riders hit the roads in San Francisco to cycle down to L.A. in a 5-day ride of high spirits and festive mood, many of us in colorful costumes and odd little tongue-in-cheek accessories mounted to the handle bars, helmet or camel backs.
This was a charity ride for the cause of supporting people living with AIDS and in desperate search of treatment that would like them to survive. Way too many had already lost that fight. In honor of those, the Riderless Bike was pushed through the wharf building that served as the location of the ceremony that send the riders down to L.A.
Luckily, while AIDS is still a horrible disease to suffer from, it is one that today people don't have to die from any longer (at least not at rates as high as they still were 15 or 20 years ago – and not in a time frame as short as that which patients were left with when diagnosed way back then). This is a wonderful and very heartening history we can look back to.
May we put as much effort and thought into our everyday actions when on the road – no matter whether on a bike, in a car or in any other way we are participating in traffic. We managed to help those with AIDS live a life that is a long and worthwhile one. Shouldn't it be so much easier to significantly lower the number of those who are killed in traffic? We don't need highly trained scientists for that, we just need everyone (including ourselves) to use a little bit more caution and intelligence; and sometimes a little less anger and rage at our fellow traffic participants.
Couldn't be easier, you'd think!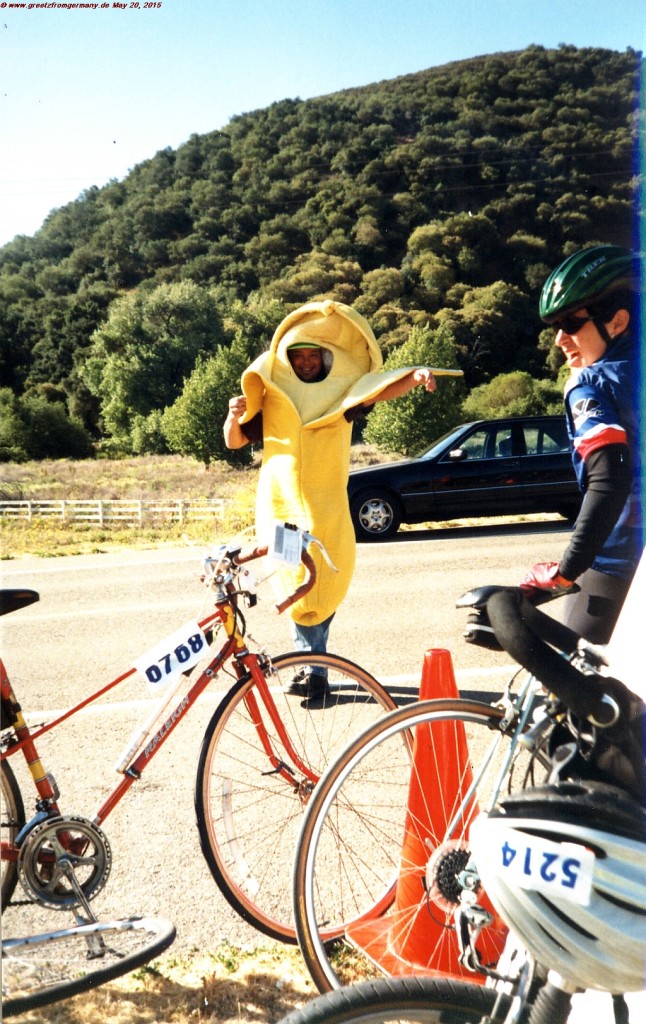 &copy Copyright 2015
bxa
, All rights Reserved. Written For:
bxa's Greetings from Germany